If you are thinking about a new motorcycle, it is important to choose such a brand that you can rely on. A number of small and large brands are available in the market, but the best is always best. 
If you want to segregate based on country you will get Japanese, European and Indian brands in the market. Based on expertise, different brands focus on different types of motorcycle. 
If you focus on consumer satisfaction, then most satisfied customers are the owner of Harley-Davidson motorcycle and BMW motorcycle. If you want to consider most sales, then Honda motorcycle and Yamaha motorcycle are in the first row of the list. Kawasaki motorcycle and Yamaha will come first in the list for their performance and track racing, though Kawasaki is recognized as the best track racing motorcycle for their technology. If you consider the best and most durable chassis, then choose Honda and Yamaha without any doubt. Among Japanese brands, Suzuki Motorcycle comes on the next for the most affordable and cheapest bike in the market. 
The European motorcycle brands Ducati motorcycle, Aprilia motorcycle and KTM motorcycle will gradually come to your list if you are expecting some Sports bike or Dual-Sports Bike.
Nowadays some Indian motorcycle brands are also taking place in the market. If noted Royal Enfield motorcycle, Bajaj motorcycle and Hero motorcycle comes in the list. All the brands came in the market following different customer needs and offering different customer experiences.
But all over the world below brands are Top 10 best Motorcycle Brands considering all aspects.
KTM motorcycle is basically an Austiran motorcycle company owned by Pierer Mobility AG and Indian manufacturer Bajaj Auto. KTM AG, previously known as KTM Sportsmotorcycle AG, was formed in 1992 but its root was since 1934. KTM AG is the parent company of KTM Group. KTM motorcycles are popular for off-road sports motorcycles but since 1990 they started manufacturing Street Motorcycles. Since 2012, KTM motorcycle has been the largest motorcycle brand in Europe for 7 times in a row. Globally, KTM motorcycles is known as one of the leading off-road motorcycle brands.
Two popular KTM motorcycle models are:
Official Site: www.ktm.com
Unit Sold (in thousand): 191.196
Revenue ($ million): 1674.8
Aprilia motorcycle is an Italian brand founded after 1945. The Aprilia motorcycle brand is owned by Piaggio which is the child company of Piaggio & Co. SpA. Aprilia motorcycles started their journey with bicycle manufacturing, later on they started manufacturing scooters and gradually they entered the market of standard motorcycle, sports bike and as well as different types of motorcycle. After entering the Sports motorcycle market Aprilia motorcycle brand has enjoyed their success in road-racing very much. As a result, currently they are manufacturing some 1000 CC large sports motorcycles. They entered in MotoGP competition from 2002 to 2004. Aprilia motorcycles extremely supports moto racing like motocross and other championship-winning road-racing programs. 
Two popular Aprilia motorcycle models are:
Official Site: www.aprilia.com
Unit Sold (in thousand): 376
Revenue ($ million): 1176.22
Suzuki motorcycle was founded by Michio Suzuki who was a Japanese businessman. They initially started with weaving looms in 1909 and later on entered several business sectors. They entered the automobile sector and gradually came up with sports motorcycles, dirt bikes and others. Currently Suzuki Motorcycle is the 3rd largest motorcycle manufacturer in Japan and 10th largest manufacturer globally. Suzuki Motorcycle focuses on 150 CC to upper segments of sports category motorcycle manufacturing. Suzuki motorcycles currently manufacture different types of motorcycles but their one latest sports model GSX-R is highly powerful that beat Kawasaki Ninja in top speed of 330 km/hour and this return of Suzuki motorcycle into the racing world was back in 2015. Suzuki motorcycles are comparatively cheaper than other Japanese motorcycle brands, as a result the global sale rate of Suzuki motorcycles is highly mentionable. Currently Suzuki Motorcycle participates in moto racing winning championship, and they are highly enjoying their success.
Two popular Suzuki motorcycle models are:
Official Site: www.globalsuzuki.com
Unit Sold (in thousand): 2200
Revenue ($ million): 1586.66
7. Harley-Davidson Motorcycle
In Milwaukee, USA, the Davidson boys and their friend William Harley first thought about a bicycle engine in 1901. Their thought and work gave birth to one of the top American motorcycle brands. And that brand is named as per the founder's name Harley-Davidson motorcycle. The unique design and color combination of Harley-Davidson motorcycles easily may change any bike lover's taste. The Harley-Davidson motorcycles mainly focus on larger engine displacement rather than other sectors in the competitive market. India is now the manufacturing zone of Harley-Davidson motorcycles that produces different types of motorcycle including street, cruisers, eclectic, softail, sportster and touring bikes. As Harley-Davidson motorcycles focus on large displacement, their range starts from 1000 CC to higher 1700 CC. 
Two popular Harley-Davidson motorcycle models are:
Official Site: www.harley-davidson.com
Unit Sold (in thousand): 820.493
Revenue ($ million): 1400
The BMW motorcycles are manufactured and owned by German company BMW Motorrad. BMW motorcycles started producing motorcycles in 1923. Their record of the highest selling total unit of 136,963 in 2015 is known to all. They entered the motorcycle market as a winner and till now they hold their award. The BMW motorcycle dual boxer engine has continued till now since 1923. BMW motorcycles produces different types of motorcycle that includes Sports motorcycle, Touring motorcycle, Roadster, Heritage, Adventure and Urban Mobility models. The BMW motorcycle produces the above models with a displacement starting from 250 CC to higher CC. These segments of motorcycle brought a higher revenue to them even with low units of sale. The day by day BMW motorcycles are generating their demand in the market.
Two popular BMW motorcycle models are:
Official Site: www.bmwmotorcycles.com
Unit Sold (in thousand): 164.153
Revenue ($ million): 2824.87
The Triumph motorcycle is the largest British motorcycle company with a deep root. Triumph motorcycle was founded in 1983 by John Blur. Triumph motorcycle manufactures different types of motorcycle that includes sports, roadster, classic, adventure, touring and electric motorcycles. A 9400 unit of Triumph motorcycles was sold in the UK in 2017 that represents a record for Triumph motorcycle company. Triumph motorcycles are specifically popular for their modern classic motorcycle models. They manufacture motorcycles starting from 250 CC to higher CC displacement. Recently they are producing the MOTO2 models after the official partnership with Moto2. Triumph motorcycles started participating in Moto2 winning championship which is a matter of success for the company.
Two popular Triumph motorcycle models are:
Official Site: www.triumphmotorcycles.com
Unit Sold (in thousand): 3435.86
Revenue ($ million): 2299.06
One of the famous Japanese motorcycle brands and most obeyed racing motorcycle is the Kawasaki motorcycle brand. Their slogan is "Let the good times roll" that points out the fun points of motorcycle riding. Kawasaki motorcycles will definitely make memories for the rider. They have blown the green flag in Japan since they entered this market. Their flagship color is green and all of their bike models are in green color. Among different types of motorcycle they produce Street/track, Street, Off-Road, Dual Sports, Moto cross etc motorcycles. Besides, the Kawasaki motorcycles  have utility and recreation vehicles and water boats as well. The Kawasaki motorcycle has their Ninja motorcycle that first took the record of 330 km/hour riding speed. The Kawasaki Ninja motorcycle comes up with single, double and 4 cylinders which made it so popular. One of the notable points regarding the Kawasaki Ninja motorcycles models is that pure silver is used to paint these models, which makes the motorcycle so attractive and increases the durability of the paint.
Two popular Kawasaki motorcycle models are:
Official Site: www.kawasaki.com
Unit Sold (in thousand): 7585.88
Revenue ($ million): 4964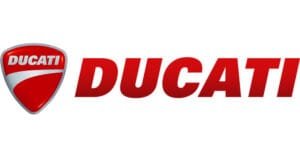 Ducati motorcycle is an Italian based company that is popularly known for its good look, smooth move and high price tag motorcycle. Ducati started their business with selling vacuum tubes and after 18 years of success in 1944 they started manufacturing engines. A 48CC engine based bicycle was the first Ducati motorcycle manufactured by them and after a long 100 years of experience they smartly improved all of their sectors developing some new line-up as we see today. Among different types of motorcycles, Ducati motorcycles produce the following line-ups including Scrambler, Monster, Diavel, Multistrada, Superbike, Supersport, and the Hypermotard. Ducati motorcycle is currently owned by the Italian automotive manufactures Audi, which is the subsidiary of Lamborghini which is in turn owned by Volkswagen  Group. 
Two popular Ducati motorcycle models are:
Official Site: www.ducati.com
Unit Sold (in thousand): 6553.16
Revenue ($ million): 4230
Yamaha Motorcycle is the second largest motorcycle manufacturer in the world. The establishment of Yamaha motorcycles was in 1955. They are second as motorcycle manufacturers but lead the first position in water vehicle manufacturing. In the establishment year of Yamaha motorcycle they launched an one cylinder 125 CC motorcycle modeled as YA-1 that won first, second and third position in Japan Motorbike road races that year. Since then the popularity of Yamaha motorcycles spread out all over. Currently they produce street, sports, naked sports, supersports, motocross, touring bikes, dual sports, scooters and other different types of motorcycle.
Two popular Yamaha motorcycle models are:
Official Site: www.yamahamotorsports.com
Unit Sold (in thousand): 23786.16
Revenue ($ million): 6490
Honda Motorcycle is the largest motorcycle manufacturer in the world. Honda motorcycles started their business from 1946 but they entered motorcycle manufacturing exactly in 1955. They produced the first scooter motorcycle with turn light in 1954. In the year of 1982 Honda motorcycles made a record of selling 3 million motorcycles and established their identity as the most popular motorcycle manufacturer. Since 1949 Honda motorcycles have sold more than 300,000,000 units of motorcycle all over. Honda motorcycles produce different types of motorcycle of around 2000 variants. Honda motorcycles holds the largest employee in the motorcycle manufacturing sector. Their main category of motorcycle includes street, adventure, sports, standard, supersports, off-road, cruisers and scooters.
Two popular Honda motorcycle models are:
Official Site: powersports.honda.com
Unit Sold (in thousand): 30000.00
Revenue ($ million): 9560