If you want to learn about different types of motorcycle and plan to buy a new motorcycle, but you are confused which one will be the right choice, then you are in the right place. This article will help you to choose the right motorcycle for you. We've noted down all the necessary points that you should consider just before purchasing a new motorcycle. Our expert explained all the key factors regarding different types of motorcycle that will help you to choose the best motorcycle.
First question before you buy your motorcycle:
The first question you should ask before you buy your motorcycle.
What do you want to do with your motorcycle?
The answer to your question will help you a lot for choosing the right motorcycle and getting your job done. Find your answer from the following explanation of different types of motorcycle pros and cons.
Different Types of Motorcycle:
Motorcycle manufacturers manufacture different types of motorcycle considering some common attributes. The attributes include: Total Weight, Modest Power, Neutral Handling Characteristics, Height that provides the rider the ability to keep both feet on the ground, System Cooling System so that the output is impacted less on long tours etc.  There are a number of motorcycle categories, but the following 7 main categories are widely recognized and the best motorcycle brands produces their motorcycle based on these categories:
Cruiser Motorcycles are also named as choppers, mainly designed for long and low heights. The low-slung look of Cruiser Motorcycles are mainly epitomized by Harley-Davidson. Later on it has been copied by others. Currently there are several brands who manufacture Cruiser motorcycles. Due to low heights, Cruiser Motorcycles  are suitable for riding around-town. With extra added luggage, the Cruiser Motorcycles might be suitable for weekend rides as well. The engine displacement is pretty good for most of the cruisers starting from 250 CC to more depending on brand. As a beginner a mid range displacement Cruiser motorcycle will give you comfort. Though there are both pros and cons of everything, a Cruiser Motorcycles pros and cons can be the following:
Low seat height that makes the rider comfortable to put both the legs on the ground.

Engines are well tuned for Low Speed Torque that helps the rider on neutral handling.

Easy to ride for a new starter.
Cruisers with Larger Engine displacement might be awkward for new riders to handle.

For low height, the seating position and long shape of the cruiser, the brake and gear shifter might be uncomfortable due to leverage power.
An ideal example of a Cruiser motorcycle is: BMW R18
Sports bike is another name for speed, control and agility. This bike is a rider friendly motorcycle who loves cornering. With high speed it's easy to control and cornering using a sports bike. The main difference between Sports bikes and other bikes is the weight. Sports bikes are made very light weight using aluminums and lighter materials so that riders can easily turn side by side. Another most notable point is the shape of the bike. Normally all the sports bikes follow an aerodynamic shape that makes air flow sideways so that it impacts less on the riding speed. The first sports bike was introduced by Suzuki in 1980. A Sports bike is good for racing and might be for weekend touring.
A g

ood look and shape with less weight that helps the rider control the bike.

Seating position is higher, brake and gear shifting position makes the rider easy to lean the motorcycle further without scraping foot pegs on the ground.

Has enough power to do everything.
Not a good choice for beginners due to high power that can hamper in handling and control.

Expensive spare parts and accessories.

Not suitable for regular riding.
An ideal example of a sports bike is: Ducati V4S
The most common and popular bike is the Standard bike for its simplicity. Standard bikes are also called Naked Bikes. Standard bikes are built and suited for all types of purposes. A number of variations are available in the market starting from 125 CC to upper CC. The shape is very comfortable that can easily be extended with extra luggage, tank-bag or extra seat as per requirement. Standard or Naked bikes are the all-rounder bikes that can be used all around. The seating position is not much forward or backward as well as the seat height is maintained as an average so that anyone can feel comfort while riding the bike. A sports or Naked bike is a natural and neutral riding position based bike which is a good choice for a beginner or experienced one. Some Pros and Cons points may be:
Comfortable riding and seating position.

Sporty on look as well as on performance.

A Lower plastic kit than a sports bike that reduces expense on spare parts and accessories.
Larger models can produce power like sports bikes which are not suitable for new riders.

No aerodynamic shape, so air flow is not controlled like a sports bike.

Body weight and material are comparatively heavy.

An ideal example of a Standard or Naked bike is:  Kawasaki Z H2
The touring bikes are basically larger in size that offer off-road riding facilities with long range highway comfort. Touring bikes are designed for long tours like those from one state to another state. These bikes give better mileage along with long distance coverage. A 100000 of miles ride using a touring bike is not a big deal. As the shape is quite larger than other bikes, so a rider can easily add one or more luggage for a long day plan. The engine is normally large to keep up the highway speeds. A front fairing is there to block wind and weather while riding. Some pros and cons may be the following:
Natural and comfortable.

Good for highway riding with wind blocker, extra luggage capacity and extra gears.

Long time riding is possible using touring bikes.
Its s

ize is too large with tall seats.

So heavy and expensive.

Not suggested to new riders.

An ideal example of a Touring bike is: BMW R 1200 GS
A Dual-Purpose bike is also known as a dual-sports bike or adventure sports bike. The name itself describes the bike features. It can be used anywhere for any purpose. A dual-sports bike has all the road features as well as its off-road tires and suspension gives all the facility to ride the bike anywhere in any situation. A dual-purpose bike gives the combined flavor of naked sports bike and dirt bike. Normally this category of bike has a very low storage capacity, though some extra baggage can be carried out for weekend travel. A dual-purpose bike is capable of long distance trips. Another notable attribute of this bike is its heavyweight, powerful engine and latest tech. The sitting position is quite comfortable and designed based on aspects of racing, long tour, road and off-road. Pros and Cons of this bike can be:
Provides multi flavor of bike riding.

The smaller engine is lightweight and comfortable to ride.

Spare parts and accessories are cheaper.

Not a bad choice for beginners.
Tall seats designed keeping in mind about off roads are not always suitable for short riders.

The large engine is heavyweight and expensive.

Large engine dual-purpose bike accessories are expensive.
An ideal example of a Dual-purpose bike is: Honda CRF250L
Among different types of motorcycle Dirt bikes are specifically known as off-road bikes. Off-road, the word itself explains the bike features. This bike is designed to run mainly off-road or any other places where no one rides before. It has a higher seat and high suspension that can easily handle continuous and strong bumps anywhere. The tire is designed to ride over anything as a result, riding even the mountain is possible using the dirt bike. They are mainly lightweight and ready to ride anywhere.
Light weight and natural.

Ready to ride anywhere like mud, hill, stones etc.

Easy to ride.
This is not designed for roads.

A long tour is not possible.
An ideal example of a Dirt bike is: KTM 350SX-F
Many say that Scooter is not a type of bike. But in reality it is a safe category of bike that is suitable for those who used to ride inside the metropolitan area. Normally the scooter engine is designed at the back side near the back wheel. A small displacement of 50 CC to higher CC Scooter is available in the market. Some 600 CC scooters are available in the market that are capable of riding long tours even on highways. The two most mentionable important points regarding a scooter is its design and its continuously variable transmission (CVT) that actually means no clutch, no gear shifting. Its sitting position is very much comfortable and sometimes there is a fairing at the front of the bike. Overall it's a suitable bike who rides regularly and a very small distance. Pros and Cons are: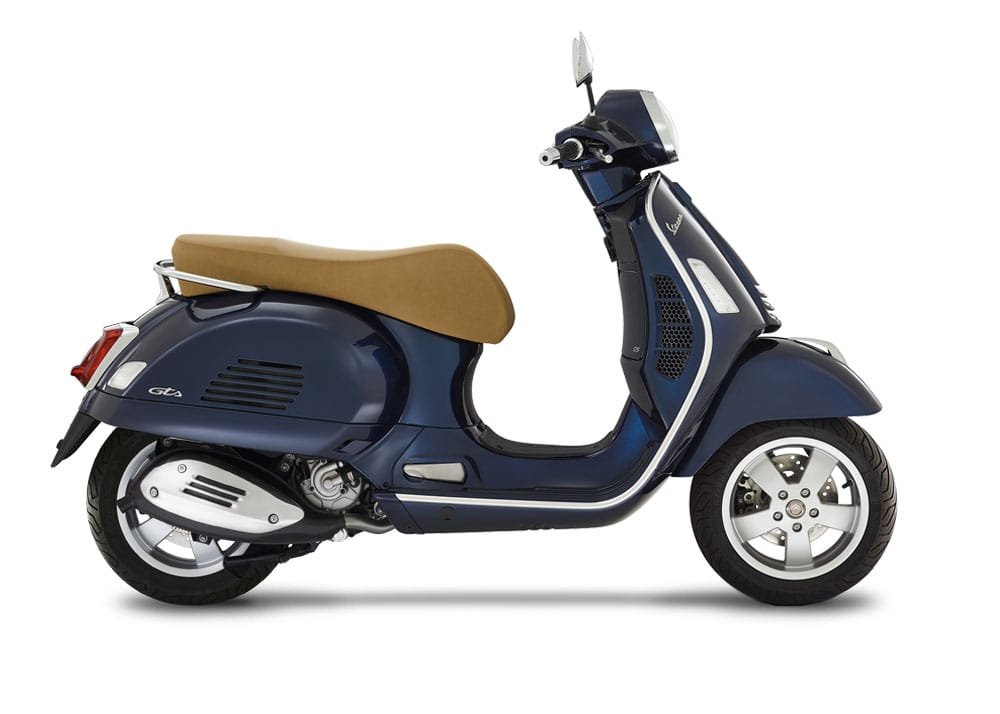 Unique design and very comfortable sitting position.

Light weight and suitable for city riding.

Reasonable price.
Not suitable for a long ride.

No gear, no clutch which will never give the rider the exact flavour of bike riding.
An ideal example of a Scooter bike is: Vespa
After going through all the above different types of motorcycle, their features, attributes and pros/cons you might find the answer of the question asked at the very beginning. Now it's your turn to take the decision which bike suits your expectation and requirement. Feel free to ask any questions to us. Our motorcycle expert is always here to provide you the best solution. To read about the best motorcycle brands in the market you can go through the following article: